5 Factors to Consider Before Hiring a Plumber
Posted on December 26, 2022 by Melbourne Plumber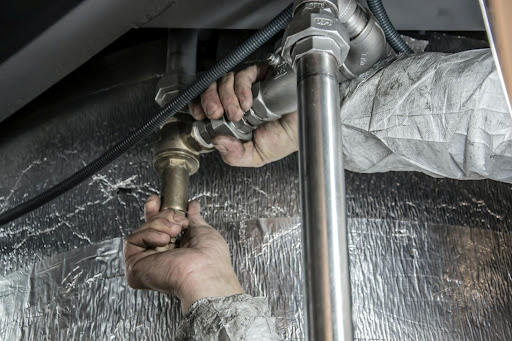 If you encounter plumbing problems such as leaky pipes, dripping faucets, clogged drains, or running toilets, you should know that it's time to contact a professional plumber.
Continue reading this article to find out some factors you should consider before hiring a professional plumber in Melbourne, FL.
Consider These Things before Hiring a Plumber
Choosing the wrong plumber can turn your plumbing experience into a nightmare. They can ruin your entire plumbing system. Therefore, it is essential to take your time and find a professional, reputable, and experienced plumber to avoid any problems.
Choose a Well-known Company
A crucial step in choosing a plumber is to see if they belong to a reputed company. Choose a reputed company that has been in business for a long time and offers reliable plumbing services. You cannot compromise on plumbing issues as they can deteriorate the condition of your home.
Instead of taking a chance with a startup, you should think about working with a more experienced organization that is assured and can be trusted.
Check if They Have a License
One of the first questions you should ask your plumber is if they are a certified, licensed plumber and are state-insured. Even if your state does not require licensing, you should still search for their background work and experiences before hiring them to discover whether any official complaints have been filed against them.
Therefore, choose a licensed plumber and consider working with them if they have valid insurance. You can ask them about their previous work in the plumbing industry. The more experience a plumber or a company has, the better it is. Work only with those who can provide proof of insurance.
Find How Much They Charge
Your licensed plumber should be able to give you a precise estimate of the cost to repair or replace the issue after inspecting your plumbing. Most professionals offer a free estimate, which entails visiting your home to evaluate the problem and provide a solution.
It's risky to let a plumber offer you a quote over the phone without first examining the issue, as the estimate is likely to be off. The plumber can give you an estimate after they have visited and evaluated the extent of the repair.
Ask about the Experience They Have
Even if there might be some exceptions, verifying a plumber's experience level is generally a good idea before hiring them. A plumber is more likely to complete the task correctly on the first attempt if they have significant experience.
You can find out if they have plumbing-related experience by checking their past work reviews. Most cities require a professional to hold a license to operate independently and manage clients. Although requirements differ by field, most licenses require two to five years of work experience.
Ask if They Offer a Warranty for Work
A good and experienced plumber will guarantee the services they offer. You can ask the plumber what kind of warranty they provide before employing them and confirm that they will stand behind their work.
Reputable plumbers usually offer warranties as a guarantee for their work. Even though a manufacturer's warranty covers most plumbing equipment, the labor and level of service should be guaranteed.
Bottom Line
Plumbing issues are critical in a household. You should get them fixed as soon as possible before they become a nuisance and lead to costly repairs or replacements. We have discussed some essential factors you should consider before hiring a plumber. Ensure your plumber is experienced and offers a warranty on their work before hiring them.
Contact us if you are looking for a plumber for hire!
Resources
https://www.wanderglobe.org/11-important-things-to-consider-before-hiring-a-professional-plumber/
https://www.ready-able.com/5-things-to-consider-before-hiring-a-plumbing-contractor/
https://digthisdesign.net/design-architecture/10-factors-to-consider-when-hiring-a-professional-plumber/
https://5bestincity.com/blog/8-things-to-consider-when-hiring-a-plumber/