Is it Worth Getting a Tankless Water Heater?
Posted on October 12, 2022 by Melbourne Plumber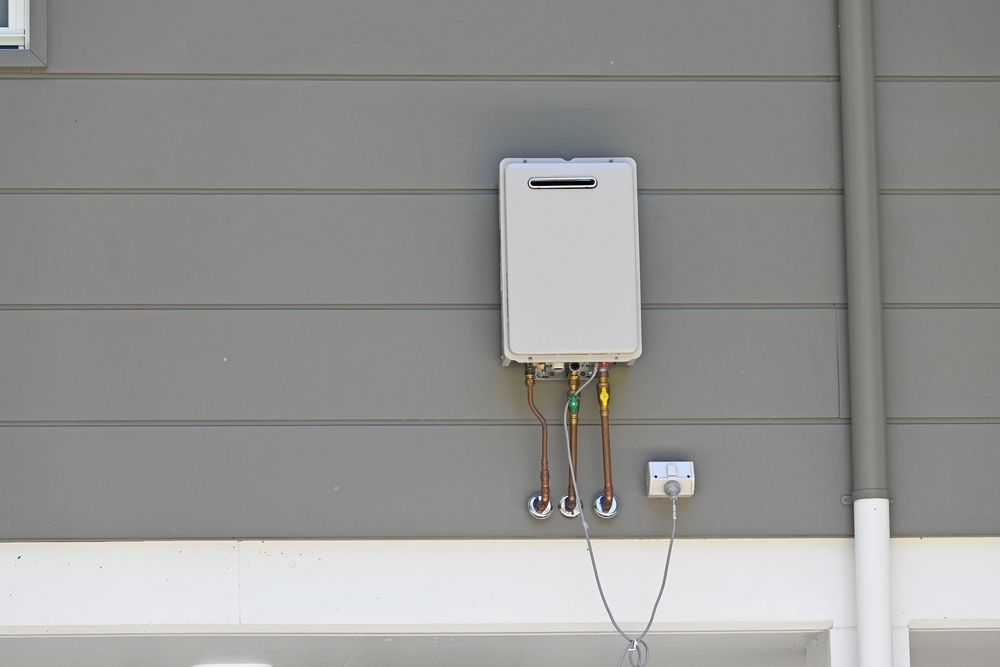 The tankless water heater is one which heats water on demand. They come in electric and natural gas varieties. The gas tankless water heater is a better idea because we have seen customers have to pay an electrician premium prices to install a power line which can handle the power draw.
Natural gas tankless water heaters only require a gas line and that is something most any licensed plumber can work on for you.
Tankless water heaters can run from $300 – $3500 depending on the size and brand name. People usually hire a professional to install them because it can be very laborious to the layman. We refer to tankless heaters as "the rich man's water heater". Not because it costs a ton of money to buy and install, but because they require maintenance more often to keep them running smoothly.
Benefits of a Tankless Water Heater
The tankless variety heats water on demand. This means you don't have to pay for a tank of water to just sit there and stay hot all day. According to the U.S. Dept. of Energy, a tankless water heater is more efficient and uses less energy than a conventional water heater, and will provide the user a $25 to $105 in annual savings. If your hot water use is low (less than 41 gallons per day), a tankless water heater will be roughly 25% to 35% more efficient.
Brands of Tankless Water Heater
These are the companies which produce this type of water heater:
Rheem
Rinnai
Noritz
Stiebel
Navien
Takagi
When was the Tankless Water Heater Invented?
Believe it or not a version of the tankless water heater was invented back in 1929, almost 100 years ago. Stiebel-Eltron patented the first tankless water heater, basically a heating coil immersion system.
The tankless water heater is a good option for many households but especially those which use under 41  gallons per day. They actually pay for themselves over the course of 5-10 years.