Increasing Home Retail Value with Plumbing Upgrades
Posted on October 1, 2019 by Melbourne Plumber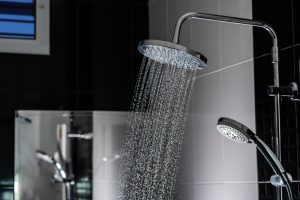 We all know that upgrades of any type can increase your home's value. But if you are really looking to give it a large boost in value, you should start with plumbing upgrades.
Many of these are items that people can see and touch. Modern plumbing fixtures brings a lot of value in the eyes on the home buyer. They know that they will not have to worry about replacing or working on these items anytime in the near future.
Low Flow Toilets
These toilets, also known as Low Flush Toilets, save the homeowner money in the long run. They are engineered to get the same flushing power at much less water consumption. Plus, some of the newer styles of toilet are very impressive looking.
Motion Sensor Faucets
Nothing says welcome to your future home like a faucet that works with motion sensor activation. Although this technology has been around for years, the accuracy of these faucets the last few years have been phenomenal. And with automatic shut off, your kitty cat won't turn the water on and leave it running.
Luxury Shower Heads that are also Low Flow
Some of the newer shower heads are designed to maintain water pressure but use a lot less water at the same time. And people love the novelty of luxury shower heads.
Upgrade Old Pipes
If the house you are selling has age to it, you may consider having the pipes replaced. Home buyers are looking to move into a place that won't need work for years. If you have old pipes, it may be a good idea to take care of these before listing your house on the market.
These are just a few examples of the plumbing upgrades that can be done to dramatically increase your home's value before you put it on the market. You only get one chance to sell this home and it is best to maximize the profit potential while doing so.