Summertime Plumbing Tips
Posted on April 17, 2019 by Melbourne Plumber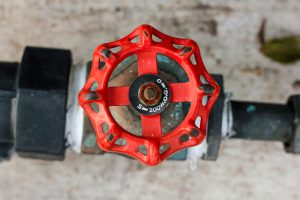 The almost perfect spring temperature will soon give way to excessive heat. Here in Central Florida it is not uncommon to have 95 degrees heat with 75-100% humidity. It is basically a human blast furnace.
Kids will be out of school and much more time will be spent indoors in the nice cool AC. This mean your plumbing will be getting plenty of use.  So, what can you do to protect your plumbing in the summer months?
1-Check For Leaks
Physically look at the pipes under the sink, around the house and anywhere else you can access them. Leaks will tend to get worse when the pipes are being used more. The sooner you can nip a leak in the bud, the better.
2- Check the Pressure
You are going to want your PSI to be at 40-45. This will keep the pipes from suffering and that should be plenty of water pressure for a nice shower or sink use.
3-Check Sprinkler System
If you have a sprinkler system, check the pipes and nozzles. Leaks are wasteful. And you don't want to be out there in the beating sun of July fixing your sprinklers.
4-Clear the Gutters
There will be plenty of rain next month and this summer. Now is the time to give the gutters a good gutting. Make sure they are flowing well.
5- Know Where Your Main Valve Is
If you are new to a house or just haven't bothered to locate your main, now is a good time. When a pipe busts or any other plumbing emergency happens, you will be glad you took the 5 minutes to find it and learned how to shut it off.