Leave Toilet Replacement and Repair to Plumbing Professionals
Posted on January 30, 2018 by Melbourne Plumber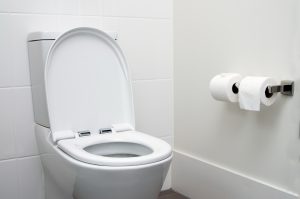 Nobody enjoys dealing with a broken toilet. It smells horrible and it's also embarrassing. Toilets are generally difficult to repair, and toilet replacement can be costly. The most frequently found problems with toilets originate from a few areas. A professional has the knowledge what to do and the ability to remedy the situation in a small amount of time. A repaired or replaced toilet means your home will smell fresher and look better, as well as make your life simpler.
Only Trust a Certified Professional with Toilet Problems
Toilets are complex to repair correctly. Your water bill may increase if a mistake is made during repair. Moreover, when repairing a toilet there is a risk of odors and leaks that may result in damage to your home. A certified, experienced plumber is the only individual who should perform work on a toilet. Employing a professional Melbourne plumber ensures homeowners save money as well as headaches from handling these issues on their own.
Age and Regular Usage of Toilets
Regular toilet usage results in wear and tear which may lead to several common toilet issues. Leaks may be a cause for old, rotting grout. Leaks may also be caused by seals or a fitting to the source of water, floor drain, or the location between the bowl and the tank.
Often, toilets may clog from buildup over an extended period of time. When a surplus of toilet tissue or another object is flushed down the toilet drain, a toilet may get stopped up. While much of these problems can be prevented when the responsible use of the facilities is practiced, eventually, toilet replacement or repair is required.
Common Toilet Repair and Replacement Problems
For the most part, a few simple problems are what toilet repairs are all about. Most frequently issues involve clogs, running water, and leaks. With a few parts, these issues are simple to remedy. Although many key parts are affordable and simple to find, most toilets require a part that fits only a particular brand and model of toilet. Experienced plumbers in Melbourne, Florida carry a broad range of replacement parts or have the ability to quickly find them.
When a toilet replacement is required, only an experienced, certified plumber should perform the work. Installing a toilet correctly requires much knowledge and experience. Installing a toilet involves some time and important steps. If installed incorrectly, it may cost you more money and time.
Trust the skills and knowledge of a locally owned professional plumbing business for all your toilet repairs and replacements.