24 Hour Emergency Plumbing Assistance
Posted on October 2, 2017 by Melbourne Plumber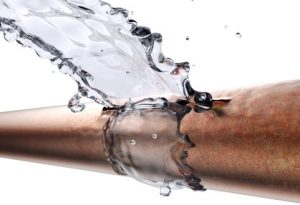 When it is after normal business hours and your tub or toilet is leaking all over the place, something is broken or you are not having any luck with getting the leak in the pipes to stop; speaking with a plumber might be your own option.
You have to give them a call to find out how they're able to help you. With their help, even in the middle of the night, you can rest assured that your home is not going to be ruined due to the water that is leaking in from the pipes or other appliances.
24 Hour Services Save Homes
You might think that a leak can wait. This is true if you have it under control, but if the leak is going all over the floor, coming down the walls, going through the ceiling or anywhere else than this can cause mold and mildew to form. This is not a good thing. It is bad for the integrity of the house, as well as for your health.
Those that only have one bathroom and the tub, shower or toilet is not working, then someone has to come out to fix it. Everyone needs to use the bathroom or take a shower. Without a working one, things can become tough to accomplish. Having it fixed, even after hours is important.
Other emergencies do happen. They might even happen on holidays and you're unsure of who to call. Don't disrupt the family and move the party to somewhere else, just give an emergency plumbing helpline a call to have them come out and fix the issue.
When emergencies happen, and they do in the plumbing world, then you need to know who you should call to have come out. Someone that is knowledgeable in the field is the best for the job. Don't be fooled into thinking that some projects are easy, especially if they're more complicated. Don't make the problem worse if you have limited plumbing knowledge. Always trust in a professional.
Do You Have an Issue with your Home's Plumbing?
If you're in need of 24-hour emergency plumbing assistance, then now is the time to check out all that the local plumbing company is able to provide you with. You can trust in their services to have your plumbing systems back up and running in no time at all. Call today to find out more.