Why You Should Replace an Older Toilet
Posted on October 27, 2016 by Melbourne Plumber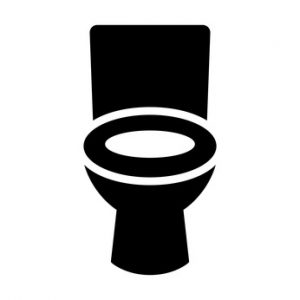 Toilet technology has been pretty much the same for the last 50 years, but that doesn't mean that nothing has improved over that time. Today toilets are doing what they did all those years ago much more efficiently. Not only that, but they look sleeker, and more attractive than older models did. If you're considering making improvements to your home, a new toilet could be an excellent investment.
Improve Efficiency
Older toilets flush quite well, but they waste a huge amount of water in the process. That's an issue for anyone looking to conserve water, and it's exactly why you should be concerned with the toilet that you have in your home. If it's 5, 10, or even 15 years old there is a good chance that your toilet is using a whole lot of water for every single flush.
I'm talking more than a gallon of water each time, and in some instances, multiple – up to 7 gallons of water for every single flush. That much water isn't necessary at all, and new models slash this use dramatically. Not only is it good for the environment to cut down on this use, but it also saves you money on water bills and on electricity by lowering your pump costs when you rely on well water.
Match Your New Theme
If you're planning a bathroom remodel, it's the perfect time to consider replacing the toilet along with those cabinets, that tub and the flooring. Toilets are relatively affordable and if you have an aging unit you can really improve the aesthetics of your room by putting in a new model instead. Take a look at the different options available, and consider having a Melbourne plumber take care of the replacement process for you. You'll get a new and improved look in your bathroom, and you'll probably get a unit that functions better as well.
Comfort
New toilets can be as comfortable or uncomfortable as you like, it really depends on the model that you purchase. If your current model isn't very comfortable to sit on that could be reason enough to pick up a new one. Make sure that you evaluate each one to ensure it's comfortable, and only decide on one that's going to a pleasure to sit on.
Some homeowners decide to install toilets on their own, and it's a project that you can complete on your own, but there is plenty of room for error, and the process isn't at all pleasant. If you aren't sure about doing the work yourself, or you don't want to deal with lifting a heavy chunk of porcelain at awkward angles for an extended period of time, it's best to let a professional Florida plumber handle the install for you.