What it Takes to be a Certified Plumber
Posted on December 11, 2014 by Melbourne Plumber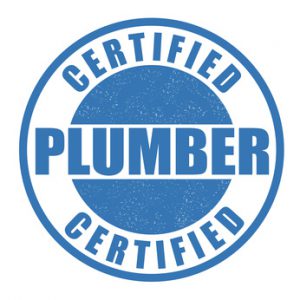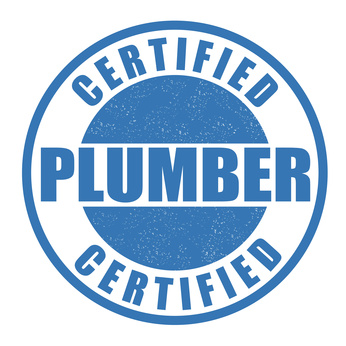 For anyone interested in becoming a certified plumber, it can take some time and effort, but the rewarding career can be worth it. Plumbing is one of those trades that can't easily be replaced, so the growth of jobs is steady and there will always be a need for plumbers. Unlike most college degrees, people wanting to work in the plumbing field learn the trade while actually working on the job, in addition to course work. This gives a great hands on feel and a real understanding of everything it takes to be a plumber.
Before becoming a certified plumber, you must first work in the field as an apprentice for a specific amount of time or hours. In order to do this you should have completed high school and have a good grasp of math, including basic arithmetic, geometry, and even the metric system. Becoming a plumber can be competitive so it's important to show good grades. Depending on the state you live in, some potential employers may even require college level tests to determine your eligibility.
Although being a plumber doesn't require a college degree, there are some technical schools which can help to not only increase your knowledge in the field, but they can also help you find an apprenticeship. Some states have more rigid requirements than others, although for anyone in Melbourne, Florida, the state requires a minimum of 10,000 hours or five years in an apprenticeship program under a Master Plumber. The State of Florida also requires 144 hours of classroom training in plumbing.
After successful completion of an apprenticeship program, the next step is to take a Journeyman's test. Prior to taking the test, the potential applicant should have the Master Plumber sign an affidavit stating the hours worked and their certification number. Before applying, the applicant should have completed all classroom work. The next step is to take the Journeyman's test. Once this test is passed, the newly licensed plumber is ready to go to work for a company or on his own in any state within the United States.
Anyone interested in becoming a plumber may want to get in touch with their own plumber or talk to a Master Plumber to get any of their questions answered. This can be a great first step to finding out what the Master Plumber likes and dislikes about the job, the potential challenges there are, the average annual salary, and other important information to make an educated decision about whether or not the field may be something they enjoy.