Do You Need a Water Filtration System?
Posted on October 27, 2014 by Melbourne Plumber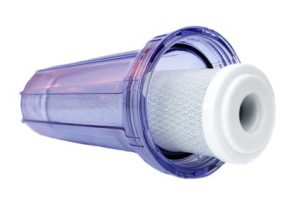 Water can have a funny taste, color, or odor as a result of many different problems. It can be caused by old, rusting pipes, or from the water supply itself. If you're tired of low quality water, it may be time to think about having a water filtration system installed. There is a wide range of whole, in home systems available to you. They can get rid of minerals, harmful chemicals, and even other contaminants in the water supply. So whether you've got problems due to the city water supply or because the water is picking something up in the pipes on the way to your house, a water filtration system can be just what you need.
If you're new to the idea of a water filtration system, you might want to call and talk to a licensed, qualified plumber before purchasing anything. Not only can they provide expert installation, but they have likely put in a variety of systems and can recommend the right one for your house.
The Process
Before doing anything, a plumber will test your water for most common contaminants which might affect your and your family's health, the plumbing system of the home, or just the taste of the water itself. After figuring out what is actually in your water, it will be easier for a plumber to discuss the best options for your home.
Some water filtration systems work by being installed on an actual sink faucet while others are whole home systems which treat the water at the source as it comes into the home at the main water line.
After installing the filtration system, the plumber will test the taps in the home to make sure the system is working properly. They may also test the water pressure to make sure there aren't any issues with water flow and they will also retest the water to make sure the water filtration system is doing what it's supposed to.
After having a system installed, it's a good idea to call the plumber back in a year to make sure the system is functioning as it should. Preventative maintenance will help to keep the system in good working order.
Calling in the Professional
If you're tired of your water tasting or smelling bad in Melbourne, Florida, give your local master plumber a call. As soon as you find out what the issues are with your water and what filtration system you want, he can get going on installation. The sooner you call, the sooner you'll have great tasting water without that smelly odor.