Why Everyone Should Consider RO Systems for Their Home
Posted on August 4, 2014 by Melbourne Plumber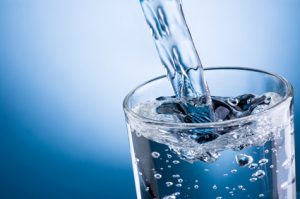 RO simply stands for reverse osmosis, and this type of appliance works by cleaning water in the home before it comes out of the tap, making it more palatable. These systems take out all kinds of inorganic solids and decrease the amount of salt found in the water. It works by using a membrane which the water is pushed through before it exits the tap. Purification levels are upwards of 98%, creating great tasting water and a lower salt content which is healthier for many individuals.
Why You Need Professional Installation
Professional installation of a new RO system is highly advised. Most plumbers understand the many parts on these systems and are very adept at their installation. Generally, they get installed in the basement or underneath a sink cabinet. With a licensed plumber doing the installation, you're guaranteed to have it installed right the first time. Proper installation is necessary to avoid any connection problems which could lead to leaks and potentially damage the surrounding area. As soon as the RO system is up and running, homeowners can start to enjoy healthier, better tasting water right away.
Which Model is Best for Your Home?
RO systems are much like other appliances or fixtures in the home, sometimes spending a little more upfront means you'll have a quality product for many years which won't need replacing. For anyone living in the Melbourne, Florida area, contacting a licensed master plumber who has experience in installation of RO systems is best. A plumber local to the area where you live is well versed in water quality and what models work best for your personal situation.
Once You're Up and Running
A lot of people who have just had their RO system installed notice a difference in the quality of their water. However, for people who enjoy cooking and creating gourmet dishes, the RO system will also impact how the food tastes when water is involved. Everything from soups to sauces to boiled pasta, the foods will taste just as they were meant to – great. So once you've got your system up and running you'll no doubt taste the difference. When you've hired a master plumber to install it, you can also rest assured the connections are all done properly, maintaining the space around the system and ensure there are no leaks. All you have to do once it's installed is grab a glass and enjoy the cool refreshing taste of clean water.