Updating a Functioning Bathroom
Posted on July 27, 2014 by Melbourne Plumber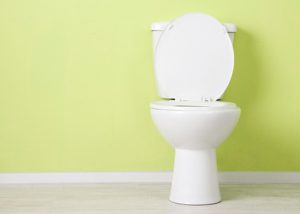 Many people think about remodeling their bathroom or kitchen because they think it looks outdated or the flow just doesn't work for them. Maybe the toilet was put behind the door in an awkward position or maybe they want a tub instead of just a shower. Those types of remodels can require a lot of work and be costly. But if you just want to get your bathroom looking like it had a makeover without doing a lot of work, you might want to consider fixture replacements.
Years ago, many bathroom and kitchen fixtures looked a lot alike and there really wasn't too much to choose from. Some kitchens sported yellow or green sinks, which was in fashion back then. However, now there are many companies vying for your dollars when it comes to upgrading your home, and there is a wide range of prices depending on what you're looking for. Even near Melbourne, Florida there are home improvement stores in many neighborhoods which sell a large variety of bathroom and kitchen faucets and fixtures in a wide price range. They can turn any old bathroom or kitchen into a modern looking, updated room. Add a little new color with a coat of paint, and you've got the perfect upgrade to any home.
A Wide Range of Fixtures for Any Taste
You can find stylish fixtures in colors like gold, silver, and bronze and in a wide range of styles to satisfy any taste. When replacing fixtures, it's best to consult a plumber so he can do the work quickly and efficiently, saving you valuable time. He can also check the integrity of any old pipes while he is replacing your fixtures and alert you to any potential issues you may have in the future or that you might want to address. A plumber can guarantee his work so you're assured not to have leaks and have a proper seal along any connection points. They know the right gaskets to use for any size hardware or fixture and can have it working in no time. Having a licensed plumber install new fixtures for you makes perfect sense, especially when you aren't well versed in the field of plumbing.
Choose the Right Plumber
When you're looking for a qualified plumber, make sure to choose a Master Plumber that is licensed in Florida. This will ensure the plumber does work according to local regulations and codes so your project is done right. Fixture replacements are a rather easy job for a qualified plumber, since they have likely done hundreds of them over the years. They have seen what types of complications there may be in certain homes or offices and they know the best installation methods for any situation. When you want your fixture replacements done right and done in a timely manner, contact a Master Plumber who is licensed in your state. You'll be guaranteed a great job done quickly and professionally by someone who cares about your plumbing.