Increasing the Value of Your Home with a Master Plumber
Posted on July 27, 2014 by Melbourne Plumber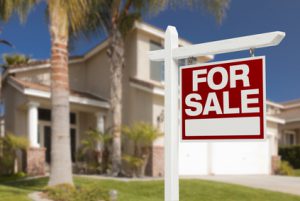 Remodeling a bathroom is a great way to add value to your home, however, many people get in way over their head by thinking they can do it all themselves. The most important part of renovating a bathroom is to make sure you plan it out before tearing out anything. First, consider the flow of the bathroom. Does it work for you now? Are you just looking for cosmetic upgrades? Do you want new shower heads installed or are you looking for a complete head to toe renovation? When you have decided on exactly what you want, it's important to get the right people to do the right job.
When it comes to plumbing, there are a lot of things that can be changed. For instance, installing energy efficient features may cost a little more upfront, but can save you money on bills for year to come. Shower heads and toilets have water saving models which can reduce water usage by up to 70%, which is considerable. While living in Melbourne, Florida it may seem as if there's water all around, but clean, potable water isn't as plentiful as the ocean next door. Using less water helps conserve the water necessary for daily living, which is good for everyone.
Replacing Pipes
Depending on the age of your home, you may want to have a plumber take a look at all your pipes. Older pipes can get clogged or may even be made out of lead, which can be dangerous. Replacing old pipes with new, efficient running pipes will help with water flow and pressure. Many people are now installing rain shower heads which are not only functional, but aesthetically pleasing as well. Proper installation of these shower heads and other plumbing fixtures guarantees you won't have any leaks which can lead to a higher water bill than necessary.
If your new bathroom design includes a new shower or tub, you will want a qualified plumber to do the job. Some new features require rerouting the existing piping to fit the new fixture. Tubs that have jets are an example of this, as each jet needs a separate line for water. Even if you're just getting a new tub or wash basin, having a licensed plumber do the job will ensure it's done right the first time, eliminating any doubt or problems down the road.
A professional plumber is also necessary when you redo the bathroom layout. Piping needs to be moved to where the new fixtures will be located, and this is also a perfect time to figure out if the piping needs to be replaced. It makes sense to replace it while the walls are torn down, instead of having a problem in a few years and having to tear it down a second time. Taking care of old pipes when they are exposed makes sense and will save both time and money in the future. When you're looking for a plumber, make sure to choose one that is licensed in Florida, to ensure the work is done to code.